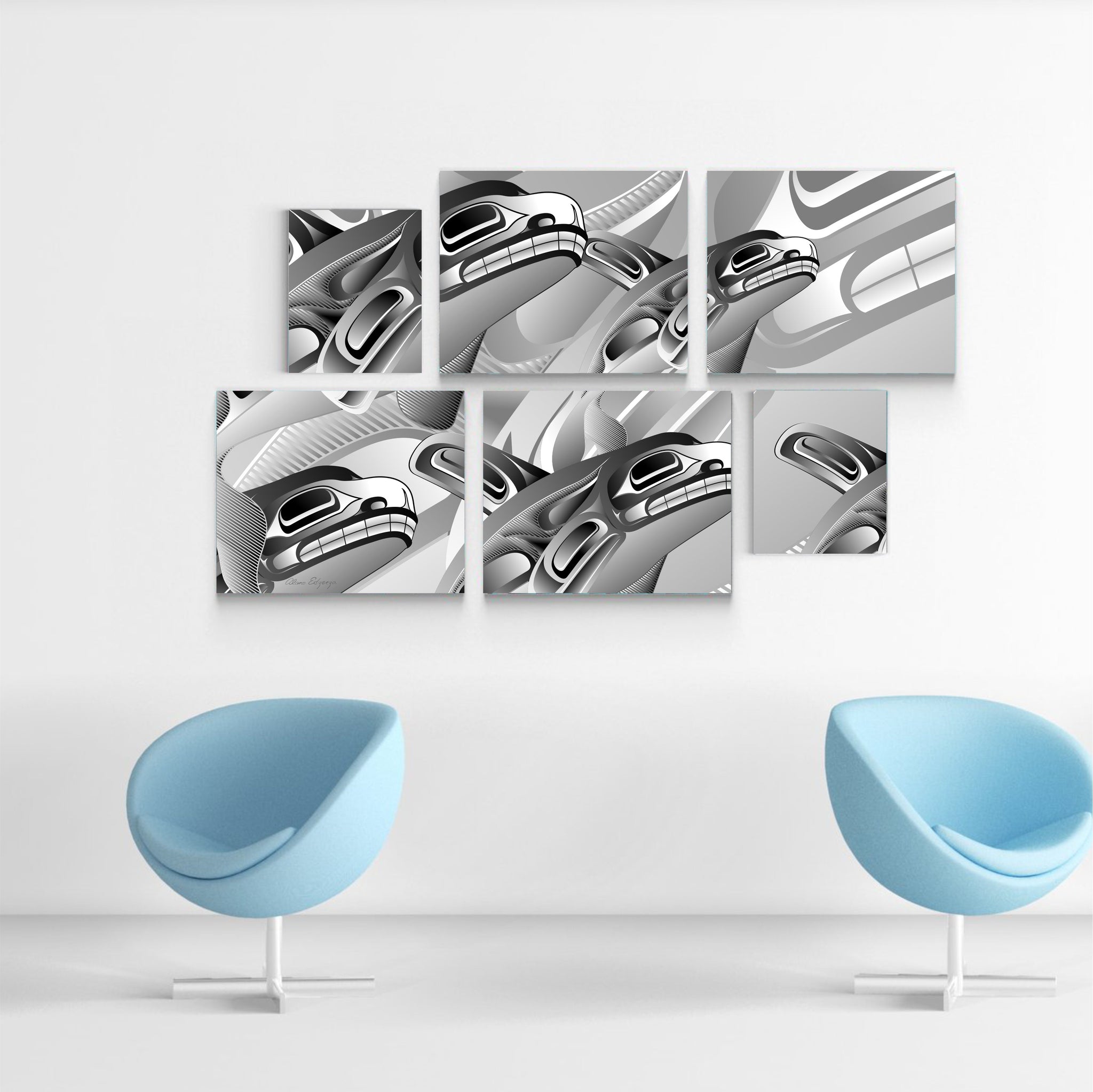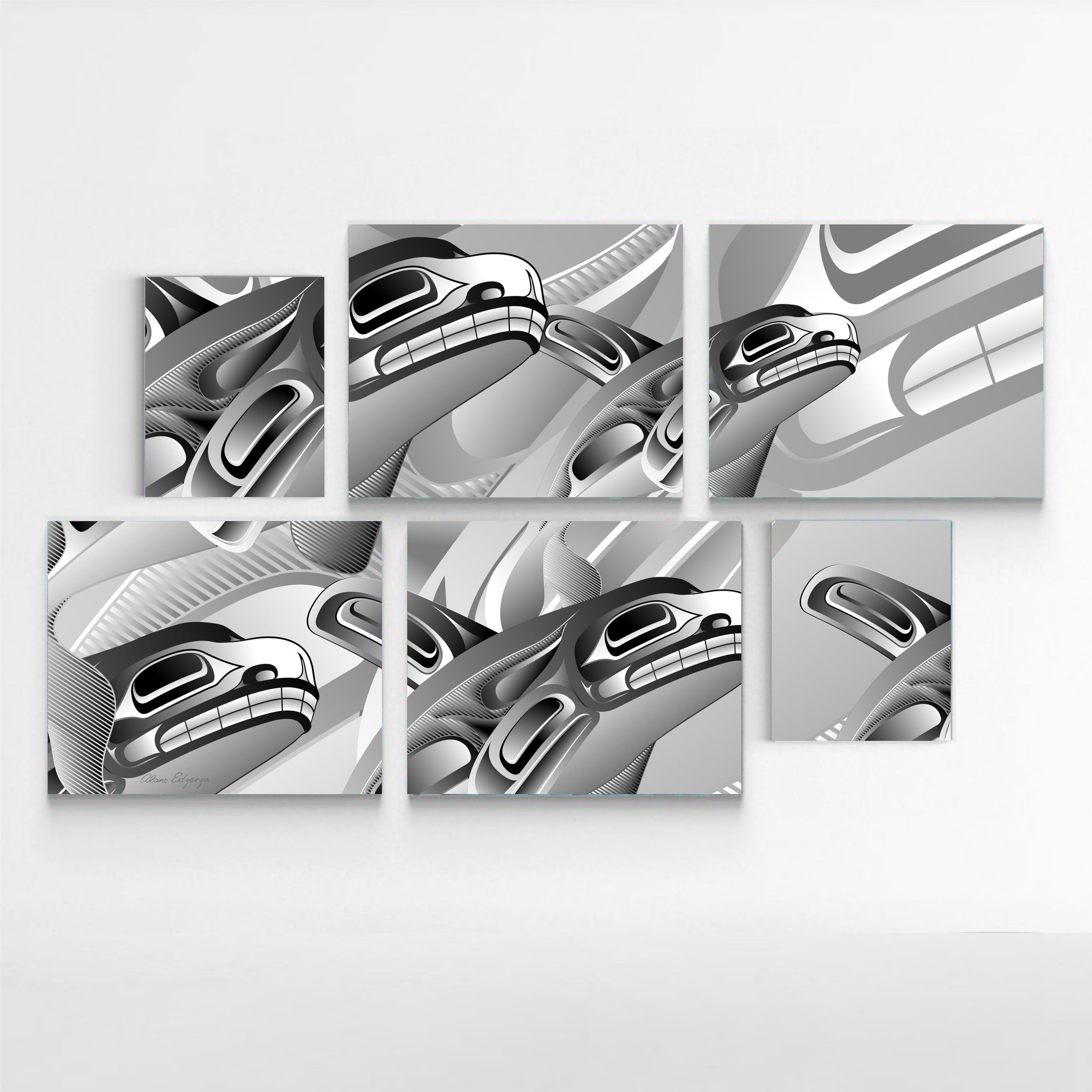 Still Making Waves 2017 Wrapped Canvas Mural
My latest imagery of the Killer Whale Clan of Duk-la-way-dhi
(also known as Orca or Blackfish) is an important medicine animal to the Native American tribes of the Northwest Coast. Killer whales are considered a particular symbol of power and strength, and catching sight of one is considered a momentous omen.
72" x 41" total surface Measurement Gallery Wrapped Canvas Charmed 2017 Mural on 1.5" thick wood frames.Limited edition of 50 
 Ready to hang in your home.
I also encourage you to email about custom work alanoedzerza@gmail.com
- Alano