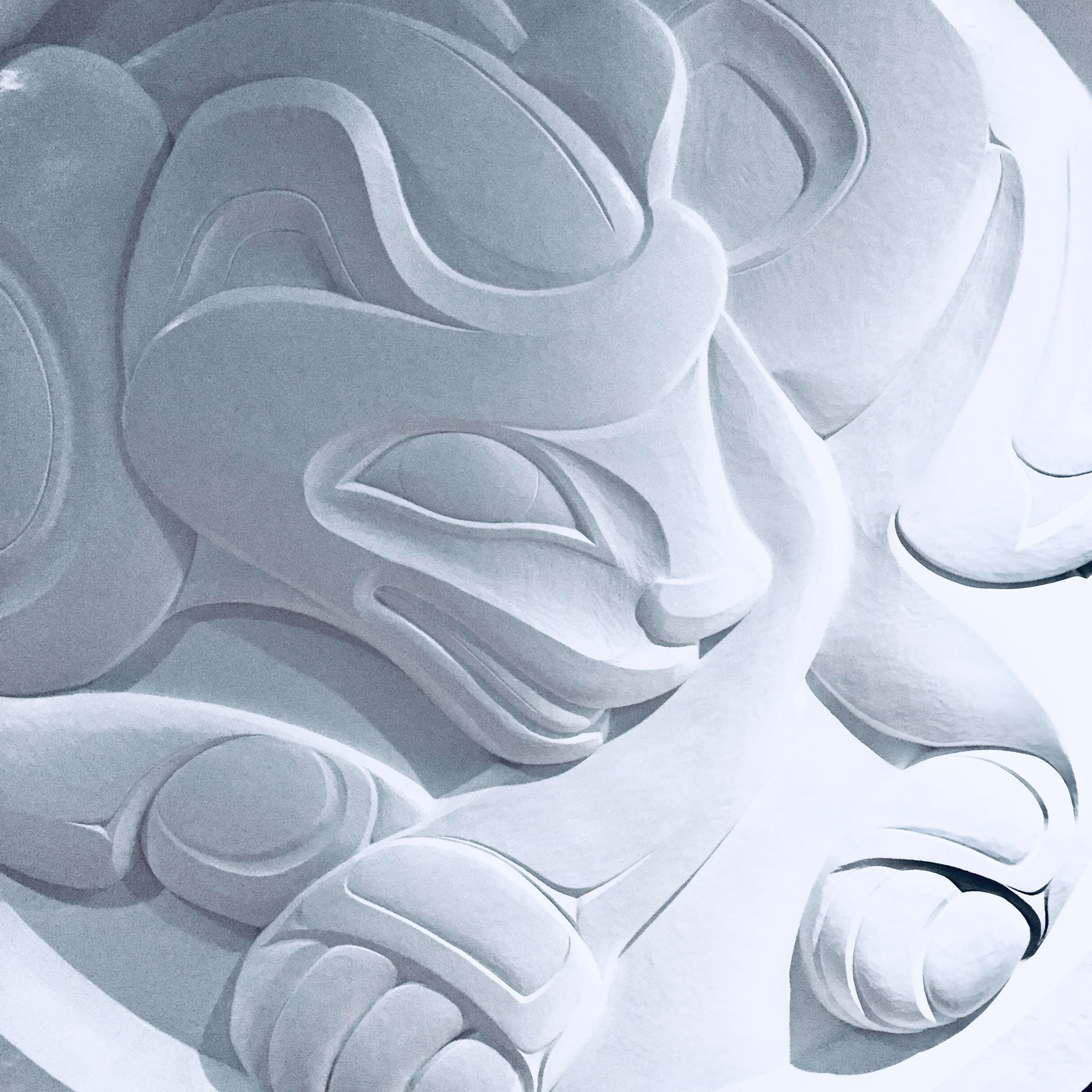 77" Cold Cast Bear in White
Cold cast bear moulded from a cedar carving i spent most of half of 2016 and half of 2017 to create, I really put the extra time into this pieces not just in compensation of its volume but to work each line to push its dynamic physic to the best i could for the level of art i am at in my for my 37 years of age.
This is number 3 of 8 that will be cast with i this limited edition of my finest works and will be on display at Park Royal Mall until the right home is found for it.
It is 77 inches in diameter and is 3.5 inches in depth.