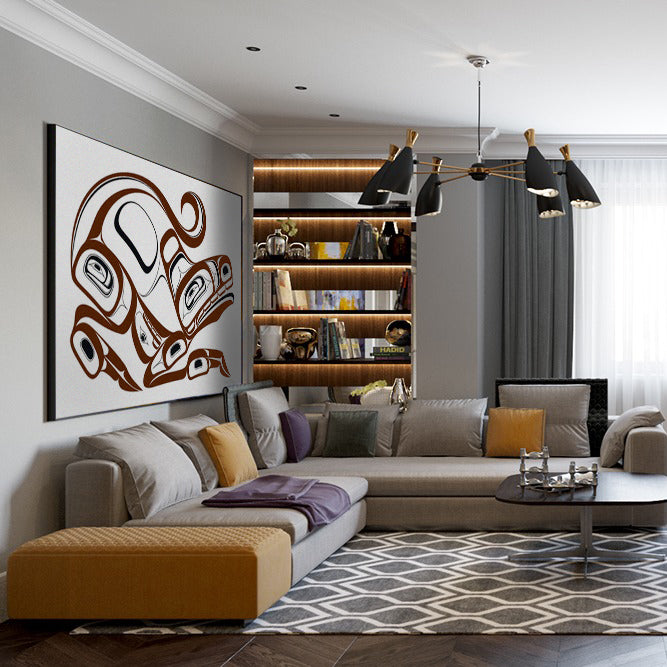 Alpha Cheona Canvas
Cheona is the Tahltan word for Wolf or Wolf Clan...
Renowned for his skill in hunting, the Wolf is associated with a special spirit power that a man had to acquire to become a successful hunter. He is also known as a land Killer-Whale.
The clan is shared and celebrated up and down the coast or the continent of North America.
Cheona Alpha depicts a crouching wolf tense with potential power. This is a traditional aesthetic attempt towards grace using formline where homage is paid to the customary depiction of wolf crouched and in profile.
Edition: /50
2008