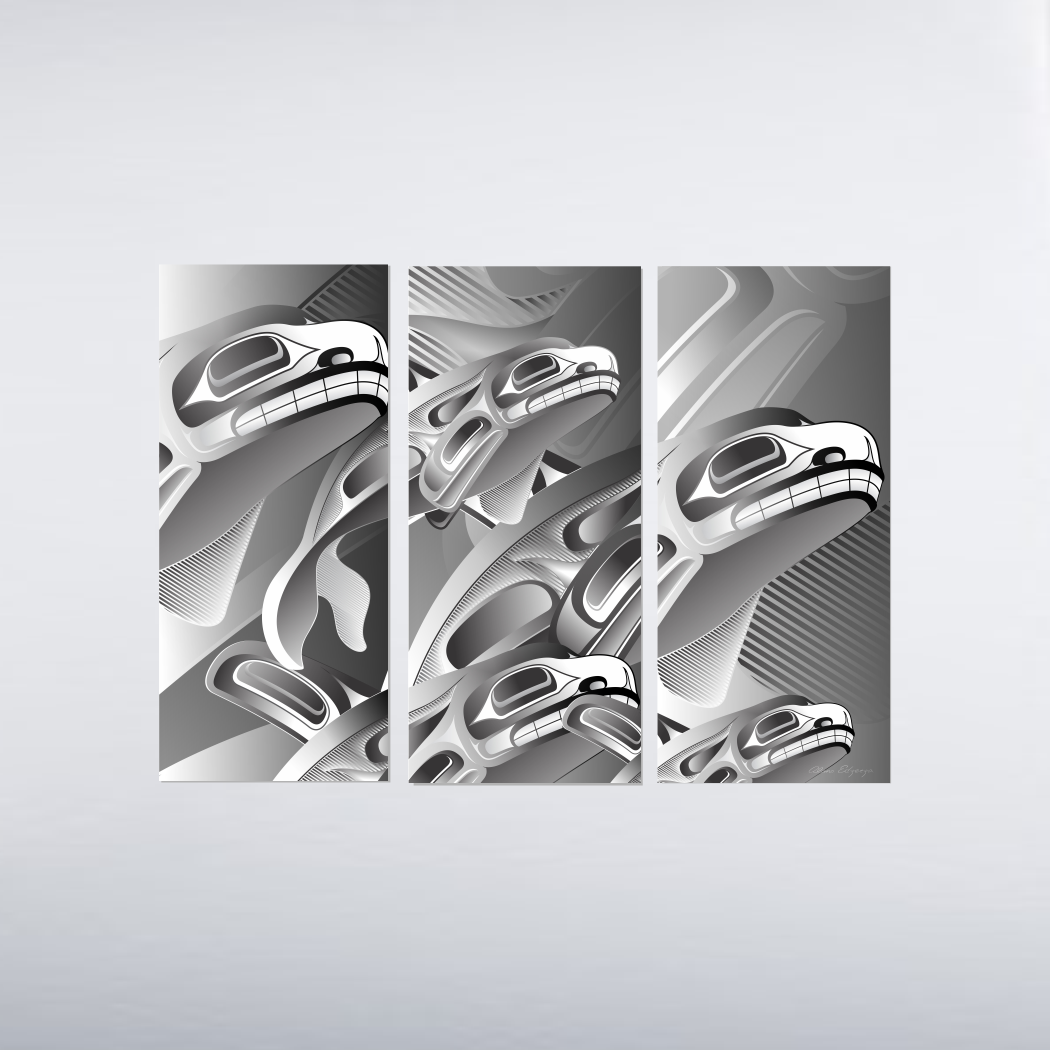 Still Making Waves Triptych Limited Edition Print
STILL MAKING WAVES TRIPTYCH is a set of three limited edition Giclee Prints by Alano Edzerza, a Tahltan Nation Native Artist.
Each of the three prints has the following size: a little over 31 inches or over 79 centimeters high X about 14.5 inches or 37 centimeters wide. This Triptych Giclée Print is limited to an edition of 200, each numbered, titled and signed in original by the artist.
The Killer Whale or Orca is a popular symbol for romance. Legends told that Whales could capture a canoe, take it underwater, and transform the occupants into Whales. For some, a whale near the shore was seen as a transformed human trying to communicate with his family.